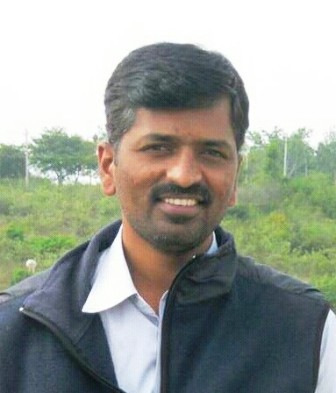 "Soil is life; Soil is work; and we are baseless without soil", this was said by great saint and philosopher Sri Purandharadasa in his one of the devotional songs. "A nation that destroys its soil destroys itself" said by another philosopher Franklin D Roosevelt. Those lines indicate the importance of soil for our future of life.
"Soil is also one of the major ingredients in Naturopathy and Ayurveda treatment. The top soil determines the crop productivity and well being of the people. The Organic matter, Decomposers, Oxygen, Sunlight and Nutrient recycled microbes are very much important in maintaining the Soil life cycle. If human died goes in to the soil but soil died? This is a very philosophical question, but we all need to get the solution through proper soil health management"
The 95% of our food comes from soil and remaining is from water. Over 90 per cent of the planet's genetic biodiversity is said to be found in soils. By some estimates, a gram of soil can contain as many as 10,000 different species. Of the millions of life forms that inhabit the soil, some like earthworms are visible to the naked eye.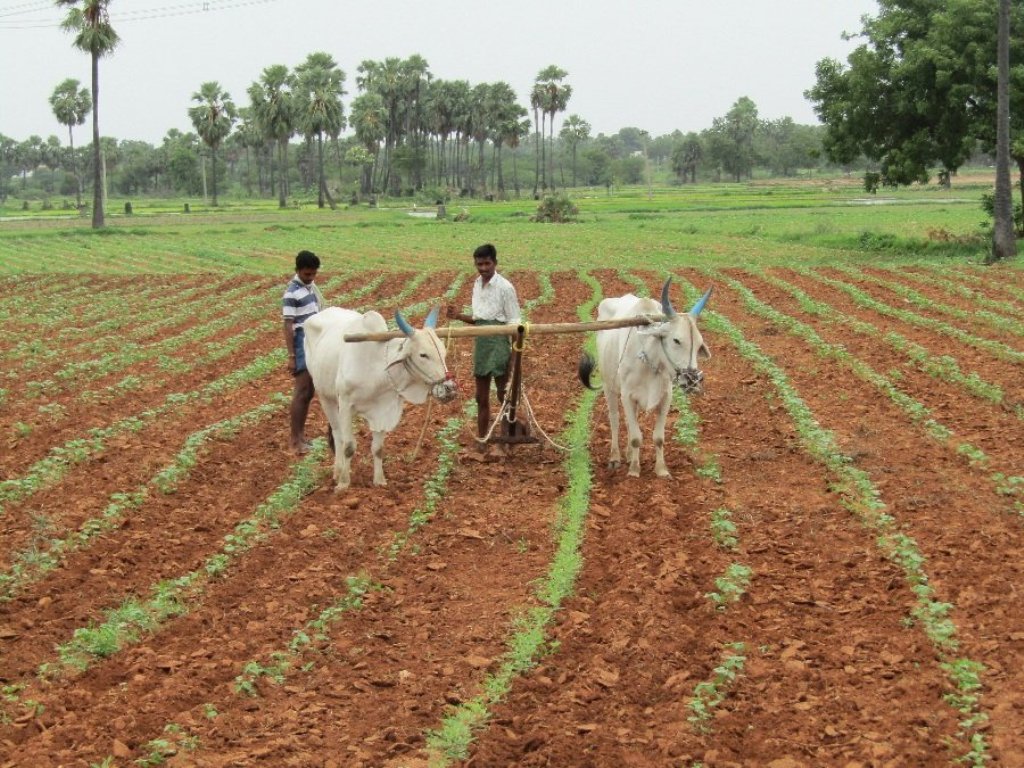 A majority of the soil fauna, however, are microscopic. Even though we know little of their presence, each plays a crucial role ensuring soil building. Living and healthy soil is the very foundation of agriculture and thus an agro-economy like India. Healthy soils support millions of life forms, making it an ecosystem in itself – providing a healthy medium for crops to take root and enabling a steady supply of nutrients.
Government policies have heavily subsidized on chemical fertilizers, which has catalyzed the indiscriminate use of these fertilizers. Moreover, the complete neglect of ecological or organic fertilization, especially during the peak Green Revolution period is the root cause of the present soil health crisis.
Living organisms in the soil play a crucial role in maintaining healthy, fertile soils, thus ensuring productivity over the long run. Government policies, however, have focused on investments and research practices on controlling these rather than maintaining living organisms that are beneficial to the soil. Healthy soil nurtures and nourishes plants. Biological productivity, capacity to regulate water flow, storing and recycling nutrients, filtering, buffering and transforming organic and inorganic materials are all  functions of healthy soils. Moreover, healthy soils serve as a genetic reserve for a multitude of life forms. If we are to ensure healthy soils, through organic methods that will optimize on multiple soil health functions
Building soil health through Vermi composting
Shivananda G Ramagiri, a 58 year old organic farmer from Mugali village of Shiggaon taluk of Haveri District in Karnataka. Generally speaking, managing Black Cotton (BC) soil health is little difficult, but he has done with simple following principles.
He takes 100kg of farm yard manure or Vermi Compost (VC) and mix with one kilo of each Trichoderma, Mychorihza and Pseudomonas under the shade condition. Mix the all four ingredient and cover with paddy or finger millet straw, and add around 10 liters of water on it for three days continuously. It has been used while sowing or while planting in the pit as a basal dose.
He has done big scale VC production unit in his backyard with proper shed. This VC unit is the instrumental catalyst to maintain his all 30 acres farm land. There are around 18 pits of 10 X 3 X 2.5ft sizes. He is able to harvest around 40 to 45 tons of VC every year by using agriculture bio-waste and biogas slurry from his own farm.
Mainly he cultivates soil binding crops every year in his entire land. He takes ground nut or Soybean in the Kharif season, and then he cultivates Muguthi sorghum in the Rabi season as rotation crop. In other piece of land, he takes Sahana Desi cotton with chilly in the Kharif season, and then he cultivates cowpea in the Rabi season. He always maintain legume versus cereals on rotation basis.
Building soil through Jeevambrutha coated farm yard manure
C D Patil, a 75 year old organic farmer from Kankanawada village of Shiggaon taluk of Haveri District in Karnataka. He is practicing four simple principles to maintain soil health. He always produce Jeevambrutha coated farm yard manure (FYM) for entire his land. He spreads the three feet height half decomposed FYM under the shade in his land. He puts ready Jeevambrutha on the spread FYM for two times in 30 days time. It will be ready after 30 days and he used treated FYM while sowing to all crops.
He always treats the seed with Beejambrutha while sowing for all kinds of seeds, especially Sorghum, Cotton, Ground nut, Banana, Green gram and Soybean.
He applies Jeevambrutha and Neem cake for all kind of crops. Another last principle is cultivating back entire crop after harvest with rotavotar machine to increase organic matters in the soil.
Building soil health through legume culture practice
A N Anjaneya (41), is a young organic farmer started legume culture practice (Incorporating Green manure crops matters before sowing main crops) in his four acres of saline affected paddy area in Kumbaluru village of Harihara Taluk of Davanagere district in Karnataka, It was implemented during 2009 with support from department of agriculture.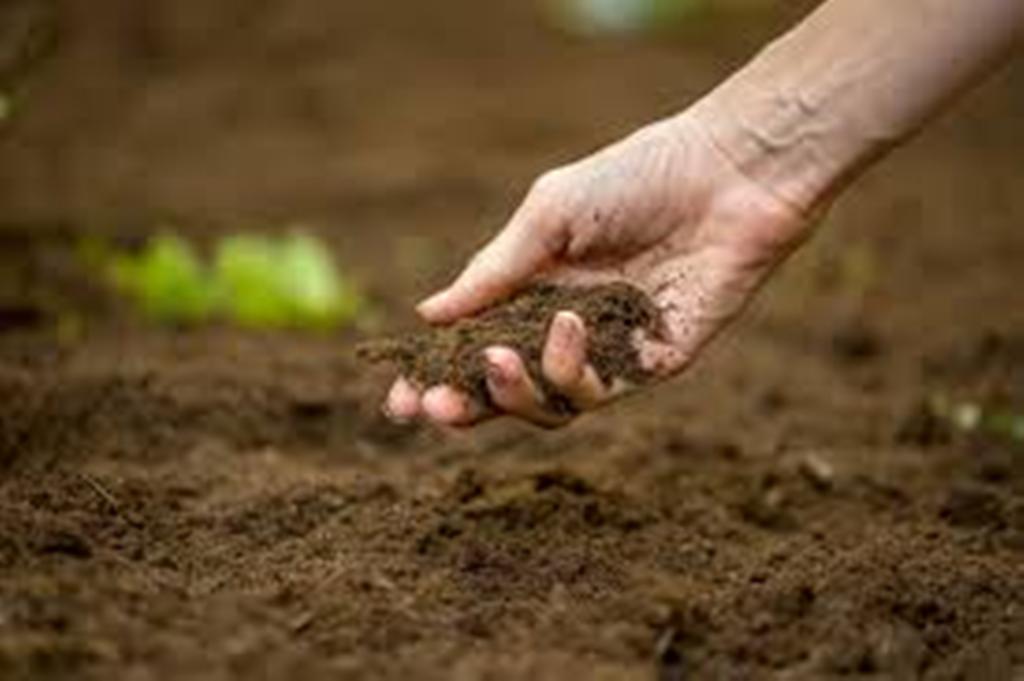 Legume culture practice has improved over the period of years in Kumbaluru village, the extent of legume culture system was increased 40 acres in 2010; and then increase to 150 acres in 2011; 400 acres in 2012; 600 acres in 2013 and finally increased to 1,200 acres in 2014. Now, paddy growers in the village are demanding for 12,000 acres in the upcoming year. The balaga team members are mainly used green manure seeds such as Sunhemp, Velvet beans, Diayancha and Pilpesaru in their legume culture method. The entire work has been implemented and monitored by Sarana Muddanna Savayava Krushikara Balaga (It is a registered organic farmer's society) and monitory support by district agriculture department.
The main impacts of the legume culture practice are; the cost of production reduced up to 20pc, Enhance the land fertility due to increase in the soil carbon, incidence of pest and disease decreased, Quantum of chemical fertilizer decreased and last but not the least quality of health improved a lot over the period of 5 years said by A N Anjaneya and his team members.
We all should encourage eco friendly soil building process with deep intention of manages soil health without using chemicals. At lost physical, chemical and biological properties of top soil.